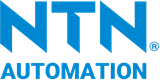 3D linear Modeling, Linear Guide Configurator & Interchange Tools
NTN Automation's cutting edge virtual tools allow you to research and configure custom linear motion solutions to meet the needs of your application.
Conduct an in depth search of linear axis, guide, bushing and shafting components to meet your exacting specifications, and access 3D modeling, CAD, and interactive PDF datasheets to make the configuration of your custom solutions more efficient.
Linear Guide Configurator Tool
Configure your custom linear guide solution to meet the needs of your application with this powerful tool. You can then download your configuration as a PDF for your reference and for quoting purposes.
Linear Guide Interchange Tool
Input part numbers into this tool to find our comparable alternative parts. You can view CAD drawings and specs, and use these parts to configure a custom linear guide solution.