Condition monitoring of assets is essential to ensuring the reliability of equipment and maintaining an efficient production facility. NTN has the condition monitoring tools you need to ensure the uptime you expect from your application.
NTN Portable Vibroscope
The NTN Portable Vibroscope makes monitoring of vibration fast and easy to detect machine issues before they cause unnecessary downtime. The portable vibration sensor is an excellent tool that can be used to precisely diagnose equipment problems through FFT analysis and also for the periodic monitoring and trending of machine vibration data. The NTN Portable Vibroscope is a cost-effective vibration monitoring solution that is excellent for both customers that are new to vibration analysis or experienced users looking to supplement their existing program.
The NTN Portable Vibroscope features a compact, lightweight design with integrated sensor, power supply and wireless capability for convenient handheld use. It is supplied with strong magnetic base for easy and reliable mounting during route-based monitoring or troubleshooting of machinery. It also connects directly to iOS device via free, easy-to-use iOS application for fast, on-site analysis (time waveform, FFT spectrum and overall machine vibration data) to quickly and easily identify bearing faults and other machine abnormalities while giving you the option to save and trend vibration measurement history to assess the health of the equipment over time.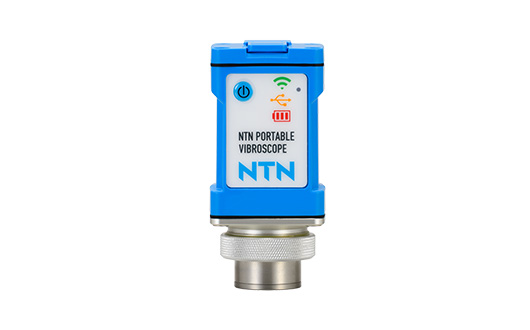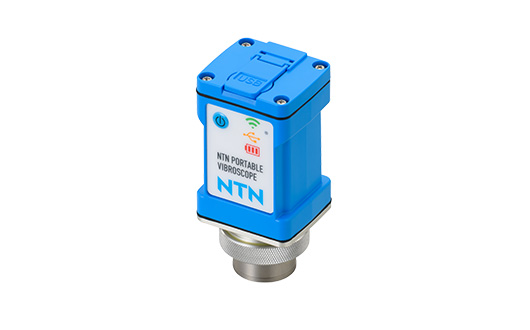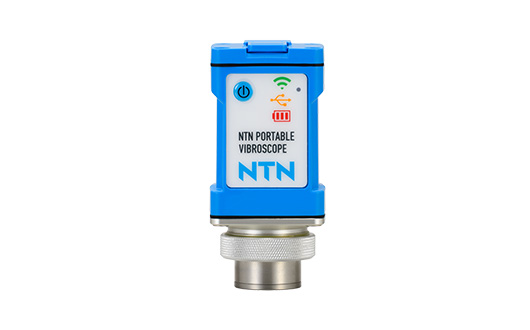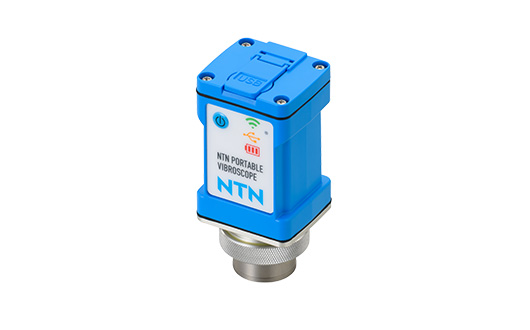 FOCUS ON RELATED APPLICATIONS
NTN products are critical to keep the world moving smoothly. Our bearings and related products are present in a wide variety of industries. Please see the industries below that have applications for this product category.
You may also be interested in these related resources.
AUTHORIZED DISTRIBUTOR SEARCH
NTN has dozens of manufacturing plants and distribution centers throughout the Americas, to keep our distribution channels fully stocked. Use our distributor locator tool to find a distributor close to you.
BEARING FINDER
Are you looking for a specific size of bearing? Do you have an NTN or other part number to look up? Do you need a CAD file or technical specifications? Find and download the bearing information you need with NTN's robust online product catalog tool.