Cylindrical Roller Bearings
These bearings use cylindrical rollers as the rolling elements and have a high load capacity. The rollers are guided by the ribs of the inner or outer ring. The inner and outer rings can be separated to facilitate assembly, since both inner and outer ring are normally press fitted to the shaft and housing, respectively. The rings can move freely in the axial direction on those with no inner or outer ring ribs, making cylindrical roller bearings ideal for applications that experience thermal expansion of the shaft, such as electric motors.
Cylindrical Roller Bearings
PREMIUM BRANDS, PREMIUM MATERIALS
Whether you're looking for an American-made, case-carburized, inch series cylindrical roller bearing, or a metric series, through-hardened variety, NTN has you covered with a proper fit to your application. Offer cylindrical roller bearings under the NTN and Bower® brand names, we use premium steels and special heat treatments to extend life and increase reliability when applications require. Precise control of heat treatment, dimensions, and surface finish of the components further contribute to reliable bearing performance.
AS HEAT TREATMENT
NTN's Austenite Strengthening process (AS) is a special heat treatment applied to the rolling elements. By chemically altering the surface chemistry of the roller, NTN is able to create a thin layer of retained austenite that results in compressive stresses that increase bearing life. AS Treatment results in a material life multiplier of 1.5.
HL SURFACE TREATMENT
High Lubrication (HL) surface treatment is NTN's unique micro-pitting surface finish that increases bearing life in applications with insufficient lubrication. Based on the theory that oil film formation in bearing contact areas can be improved by changing the character and direction of the component's surface finishes, the distinguishing micro pots are able to effectively capture and channel oil to where it's needed.
HIGH-CAPACITY SEPARATOR
NTN has developed technology that combines the high load capacity of a full complement bearing with the high rotational speed capabilities of a caged design. By placing a resin rolling element separator between the rollers, NTN can keep the same number of rollers as a full complement design and prevent roller contact to reduce friction and heat generation. By optimizing the shape and guidance method of the separators, allowable speeds can be achieved that are equivalent to those for bearings with cages.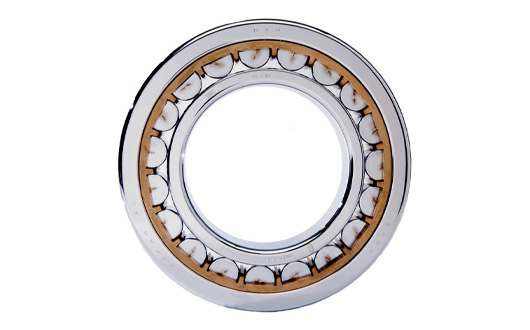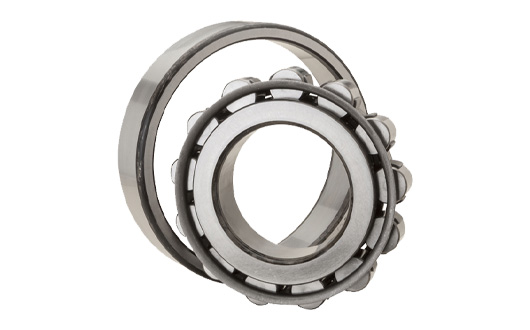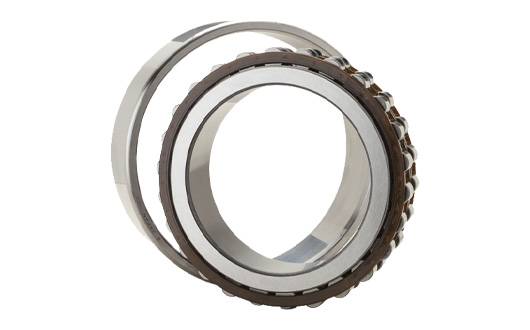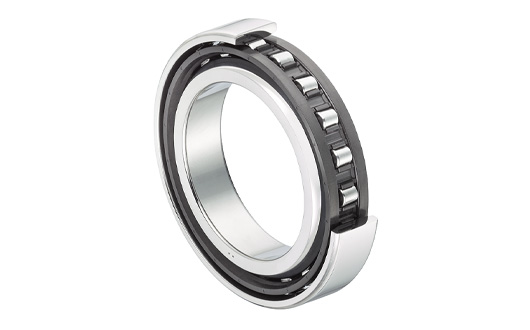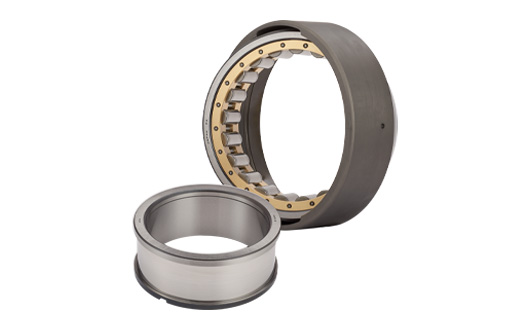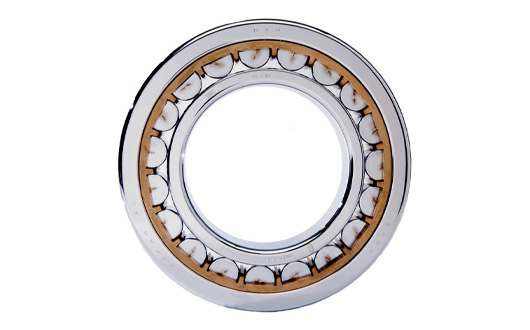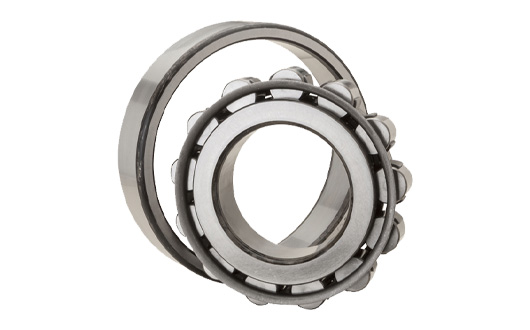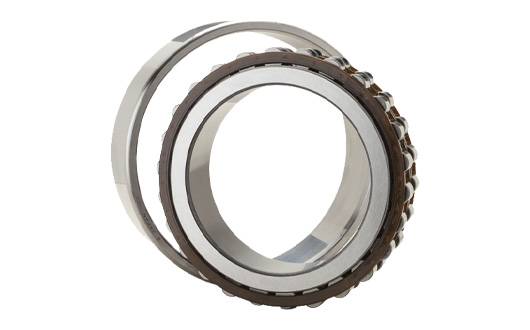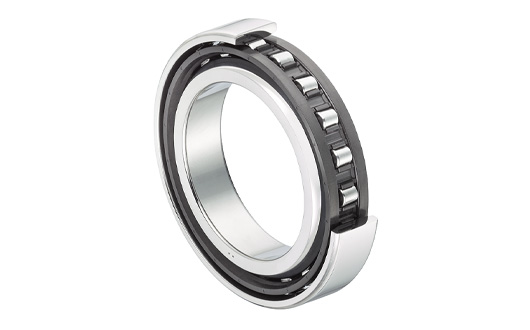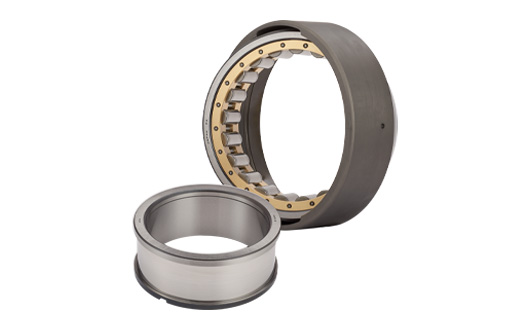 Insulated Cylindrical Roller Bearings
Electrical pitting often occurs in bearings used in electrical equipment, such as motors and power generators, as a result of current leakage. An electrical current present near a bearing can flow through the bearing, causing the current to arc between the rolling elements and the rolling surface. The arc created will elevate the temperature of the steel at the arc point and change the material structure of the steel, ultimately leading to bearing failure. This electrical pitting can be prevented with coated bearings or ceramic hybrid bearings.
COATED BEARINGS
NTN's MEGAOHM™ Series of insulated bearings has been specifically designed to counteract electrical pitting. These bearings are available in both ceramic and resin versions that are suited to a variety of applications. Coating the outer ring of the bearing provides a barrier (capable of resisting at least 100 Megaohms and up to 2000 Megaohms at 500 VDC) against any stray currents that would pass through the bearing.
MEGAOHM™ Series bearings are featured as OEM equipment on wind turbine generators, traction motors for railway cars and variable speed electric motors in wastewater treatment facilities.
NTN's MEGAOHM™ Series of bearings is engineered specifically to handle the demands of electric motor applications; click here to learn more.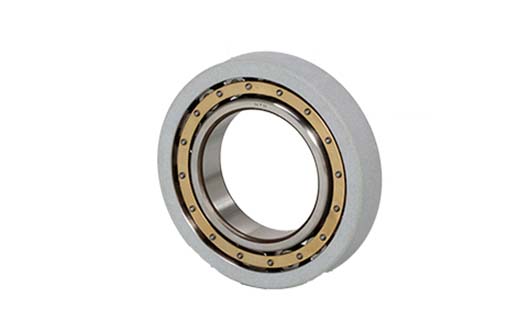 FOCUS ON RELATED APPLICATIONS
NTN products are critical to keep the world moving smoothly. Our bearings and related products are present in a wide variety of industries. Please see the industries below that have applications for this product category.
AUTHORIZED DISTRIBUTOR SEARCH
NTN has dozens of manufacturing plants and distribution centers throughout the Americas, to keep our distribution channels fully stocked. Use our distributor locator tool to find a distributor close to you.
BEARING FINDER
Are you looking for a specific size of bearing? Do you have an NTN or other part number to look up? Do you need a CAD file or technical specifications? Find and download the bearing information you need with NTN's robust online product catalog tool.