Spherical Roller Bearings
Spherical roller bearings are dedicated to extremely severe applications and must support high loads, severe misalignment, contaminated environments, shocks, and vibrations. And with the industry's highest load rating and production coming from a factory near you, there's no reason to look anywhere else for spherical roller bearings.
The ULTAGE® Advantage
Combining premium-grade materials, optimized design and precision manufacturing, ULTAGE is the new generation of high-performance bearings from NTN that delivers unmatched service life, the highest limiting speeds and the best load capacities on the market to maximize the productivity of your equipment.
TOP QUALITY CONSTRUCTION FOR EXTENDED UPTIME
ULTAGE spherical roller bearings combine cutting-edge product research, premium-grade materials, and an optimized internal and external design to greatly extend bearing life. The result is greater profitability for our customers thanks to improved uptime and productivity.
Greater load capacity. Made from premium-grade steel and larger rollers, ULTAGE SRBs provide a 65% increase in capacity compared to a conventional bearing, resulting in up to 5 times longer service life. In addition, ULTAGE spherical roller bearings provide up to 35% greater basic static load rating compared to conventional bearings.
Push your production speed. ULTAGE SRBs contain an optimized surface finish and incorporate high-performance, window-type pressed steel cage without the center guide ring for higher rigidity, stability, and better lubrication flow through the bearing. All these design features allows for a 20% higher limiting speeds when compared to conventional designs, reducing operating temperatures that extend lubrication intervals and keep production lines running longer.
Our special heat treatment process allows for dimensional stability of the bearing up to 200°C (392°F) all while maintaining high hardness. The combination of high temperature stability and high hardness allows the bearing to achieve a longer life, thus reducing down time and increasing production.
STATE-OF-THE-ART MANUFACTURING
Manufactured in our state-of-the-art facilities which maintain consistently tighter tolerances through production, ULTAGE spherical roller bearings feature an optimized design that enables higher loads and faster rotational speeds. Besides allowing machines to run at maximum productivity, the improved design reduces heat generation for extended grease life and improved uptime, compared to conventional bearing designs.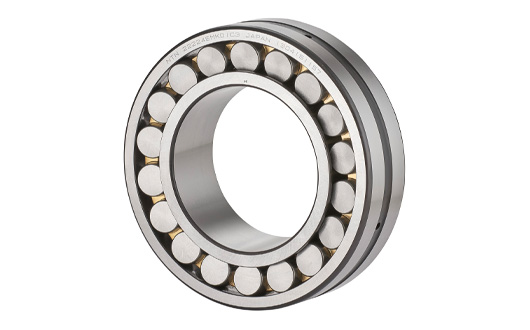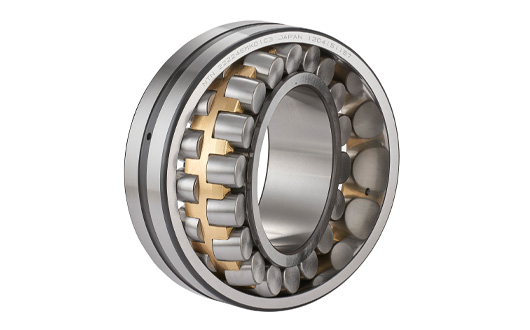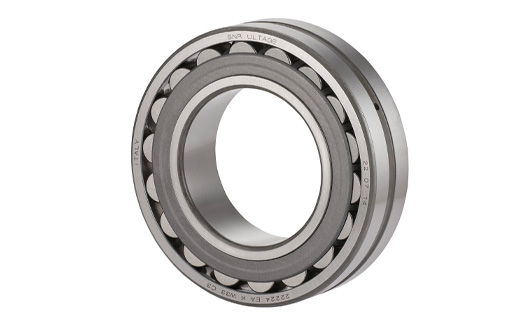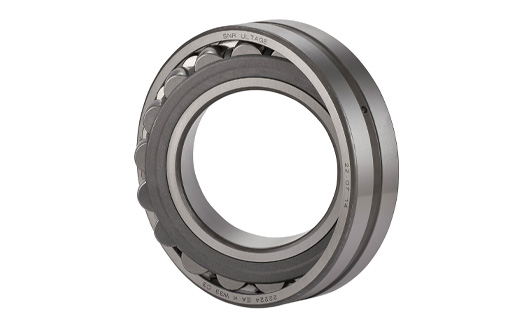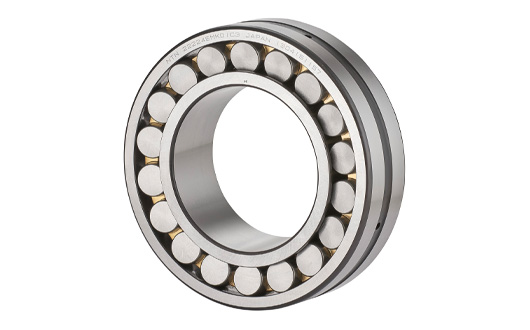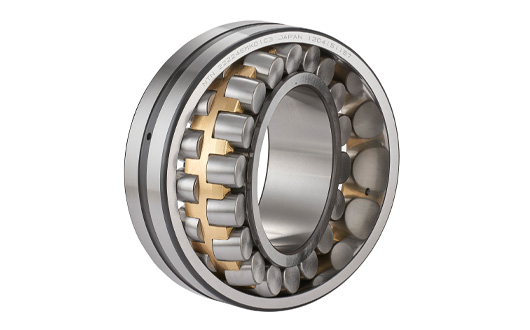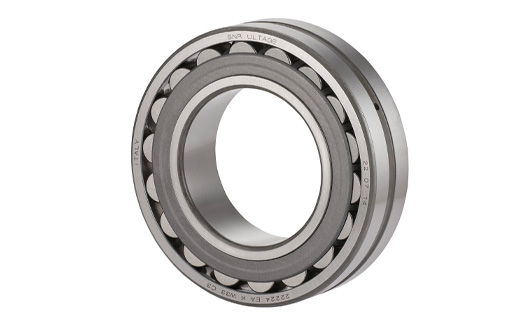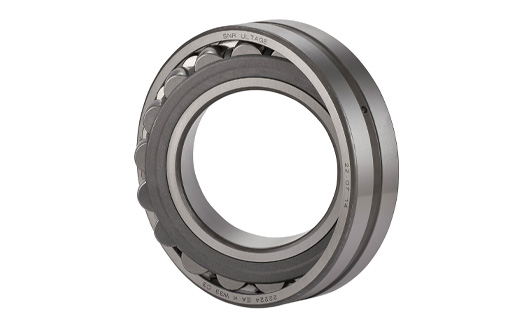 FOCUS ON RELATED APPLICATIONS
NTN products are critical to keep the world moving smoothly. Our bearings and related products are present in a wide variety of industries. Please see the industries below that have applications for this product category.
AUTHORIZED DISTRIBUTOR SEARCH
NTN has dozens of manufacturing plants and distribution centers throughout the Americas, to keep our distribution channels fully stocked. Use our distributor locator tool to find a distributor close to you.
BEARING FINDER
Are you looking for a specific size of bearing? Do you have an NTN or other part number to look up? Do you need a CAD file or technical specifications? Find and download the bearing information you need with NTN's robust online product catalog tool.