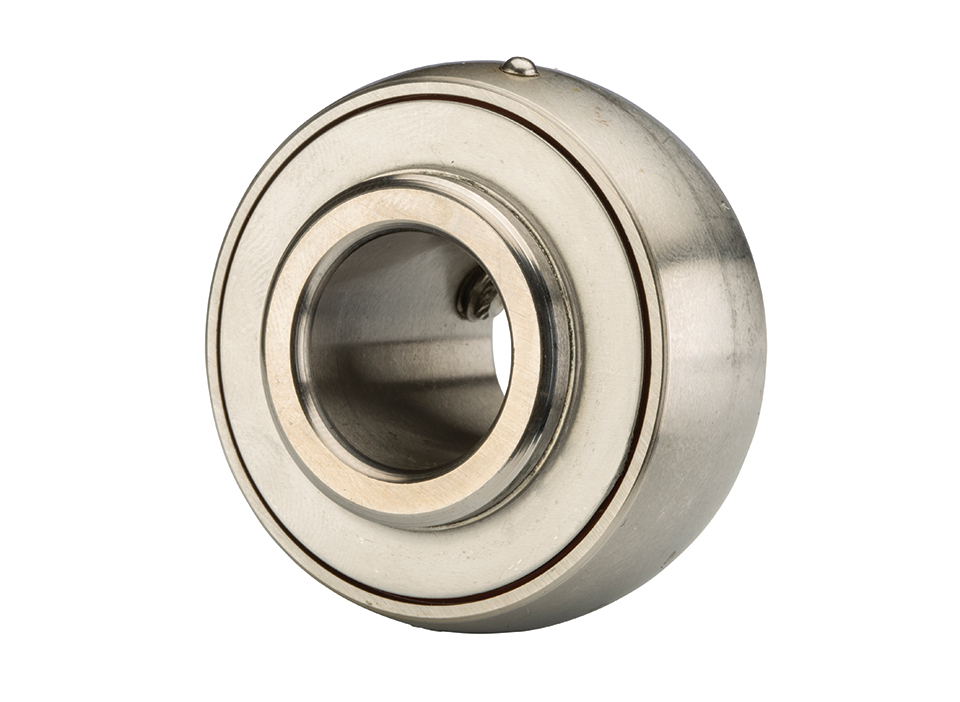 February 9, 2021
Replacing Mounted Bearing Unit Inserts
Did you know mounted bearing units, such as pillow blocks, have bearings that can be replaced? Replacing the bearings in these units, also known as mounted bearing unit inserts, is easy and can be 30 to 40% more cost effective than replacing the complete unit. Bearing inserts are designed with a spherical outer diameter which allows for misalignment and facilitates installation into the housing. Each housing also has two loading slots that are designed to allow for the installation of the bearing into the housing.
To remove the bearing insert from the housing, first rotate the insert so that it is perpendicular to the loading slots.
Once the outer ring of the bearing insert is lined up with the housing slots, the bearing insert can be removed. To insert a new bearing insert, just reverse the disassembly instructions.
There are some concerns to keep in mind when replacing new bearing inserts:
The bearing insert and housing should be from the same manufacturer. There can be slight differences between housing fits and/or bearing insert outer ring designs.
If the bearing insert has an anti-rotation pin on the OD, then the pin needs to be installed so that it is positioned in the housing slot.
There are differences between manufacturers on the position of the relubrication groove or hole on the outer ring of the bearing. It can be on either the locking side or opposite of the locking side. If the features are not in line with each other, then relubrication will not be achieved.
If the insert has a tight fit with the housing, care must be taken to not cause brinelling damage to the raceway of the bearing during installation.
In pillow blocks, when installing the insert into the housing the locking mechanism position may not be important. However, be aware that in flanged units, the locking mechanism must face the outboard/marking side to allow for access.
Please contact NTN Engineering for questions or concerns with bearing insert installation.
PDF Tech Tip: Click Here
Author: Alec Fountas