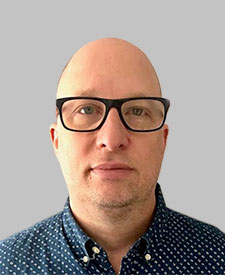 Mike Enes
Applications Engineer
Mike Enes joined NTN in 2013 as an Application Engineer. He has over 17 years of experience as an Applications Engineer, working with both industrial aftermarket and industrial OE customers.
When he is not at work, Mike enjoys listening to music and playing his guitar.
Mike obtained his Bachelor's degree in Mechanical Engineering from the Rochester Institute of Technology.
Contact Mike
Email: menes@ntnusa.com
Phone: 847-298-7500 x20734