NTN Insider: Jennifer Wagoner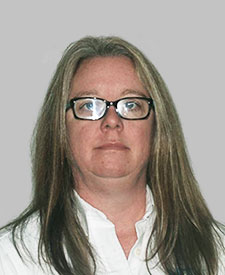 Jennifer Wagoner
Senior Applications Engineer
Jennifer Wagoner has been in the bearing industry for 20 years. She began her career in 2000 with NTN as an Application Engineer.  She left NTN for Dodge (now ABB) where she held various roles in the engineering and sales teams from 2005 to 2012. She came back to NTN in 2012 as an OEM Territory Manager before ultimately returning to the engineering field in her current role in 2014.
Jennifer's hobbies include cooking, riding her motorcycle and woodworking.
In her role, Jennifer aspires to educate and train end users about bearings in order to make their job easier. She thoroughly enjoys working in heavy industry such as steel mills and likes to design and work with unique large bearings.
"I love that bearings are used in all types of applications! My job feels like I am living in a 'How It's Made' video. I get the opportunity to teach people about bearings but I myself also get to learn how just about everything is made."
Contact Jennifer
Email: jwagoner@ntnusa.com
Phone: 847-298-7500 x20710