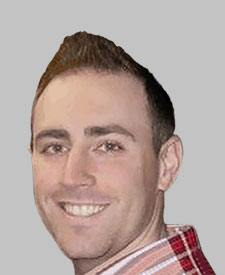 Jon Kasberg
Engineering Manager- Automation
Jon Kasberg has been the Engineering Manager with NTN Bearing Corporation's Automation Division since its launch in March 2018. Prior to joining NTN, Jon worked at Nook Industries beginning in 2006 with his most recent position being the National Sales Manager. He previously held positions of Program Sales Manager and Sales Engineer & Product Line Manager at Nook Industries.
As the Engineering Manager of NTN's Automation Division, Jon is responsible all engineering related functions for the group. Some of these functions include:
Diagnosing applications
Troubleshooting customer problems
Selecting and designing linear motion systems
Interchanging parts
Jon has both a Bachelor of Science degree in Applied Science, Engineering Management from Miami University and a Master of Business Administration degree with a focus in Business Administration and Management from Baldwin Wallace University. Jon is also a Certified SOLIDWORKS Professional.
Contact Jon
Email: jkasberg@ntnusa.com
Phone: 847-298-7500 x21302